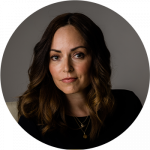 The Rise and Ripples of C-Suite Mentorship
Who would you invite to a dinner party and why?
On the surface, this classic icebreaker game reveals your favorite celebrities, but when you go a little deeper, it is also very telling about the kind of people you'd love to learn and benefit from firsthand.
While you may never be able to pull off that dream dinner party, you can channel that mentality and choose to surround yourself with people who will push, challenge, listen, and help you grow.
This is the basis of mentorship—when someone who has "been there and done that" helps another person "get there and get it done" with guidance, advice, and accountability. Like professional development by osmosis.
We are lucky enough to live in a time when there are plenty of online opportunities to connect socially, read thought pieces, and take classes from those further along in their journeys.
Mentorship, however, takes that learning to a whole new level.
As a recent Forbes article mentioned, mentoring relationships provide a level of customization unmatched by online resources. This one-on-one relationship can significantly impact the speed and height of your success, whether you are climbing the ladder of your profession or constructing one from scratch with your own company.
Often thought of as something to pursue when you are working your way up the corporate ladder, mentorship proves even more valuable once you've reached the top.
Think you're too far along for a mentor? Think again. Mentors for executive leadership are more critical than ever, especially as many leaders today are promoted for their technical abilities and sales success—not necessarily for their people skills. Mentors can help develop the "softer" skill sets of new leaders—listening, collaboration, conflict management, communication, and more—allowing those with deep industry insight to benefit from their experience in bringing out the best in teams.
C-SUITES NEED SUPPORT TOO—ESPECIALLY WOMEN EXECUTIVES.
Chris Jones, the chief executive of Welsh Water, recently told the Harvard Business Review that he benefited greatly from his mentor. "Talking these issues through with someone who has experienced similar challenges in their past helps give me a great deal of confidence," said Jones.
The article, which surveyed 45 CEOs, found that a surprising 71% of leaders noted improved company performance as a direct result of their mentorships. A whopping 84% credited mentors with helping them avoid costly mistakes.
Despite these benefits, development opportunities and mentorship programs tend to shrink the higher you rise through the ranks—especially true for women. A 2019 survey from McKinsey and LeanIn.Org states that women are 24% less likely than men to get guidance and advice from senior leaders.
As more women rise into leadership roles, the need for mentorship—inside or outside their workplace—becomes critical to evolving and advancing their careers.
5 KEY BENEFITS OF MENTORSHIP FOR WOMEN
Mentors can ultimately help save you time, money, and mishaps by learning from their relevant, real-world experiences. More than generic advice, you can glean key insights into what worked and what didn't for them and figure out how it may apply to your unique circumstances.
One of the best gifts a mentor can provide is a different perspective and an objective opinion. Finding a trusted "ally" outside of your company also gives you the space to speak confidentially about sensitive issues.

3. BIGGER, BETTER NETWORKS
Whether specific to your industry, desired skill set, or type of leadership, a mentor can help expand your network by introducing you to others in your field. And the beauty of a mentor-mentee relationship is that you can also introduce them to new faces in your network.

4. ACCELERATED CAREER TRAJECTORY
A mentor is not just a role model but also a source of knowledge, encouragement, feedback, and advice—and also referrals, resources, and templates. You'll benefit from their successes as well as their mistakes while flattening the learning curve and speeding up your success.

5. GOAL SETTING & ACCOUNTABILITY
A mentorship relationship is driven by the mentee—use it to amplify what you need most. Want to know how to grow your profits, scale your business, or pick up a new skill? Your mentor can work with you to set realistic, attainable goals and hold you accountable because their only motive is to see you succeed.
If you remember one thing from this article, it's this: If you don't have a mentor, it's time to find one.
Start with a list of current industry leaders you respect and what you would love to learn from them. Write down your goals and areas you'd like to strengthen. Consider what meeting rhythm and relationship structure would work best and also what you could offer your mentor in return—even if it's just another ripple of their legacy. Then formulate your ask.
Want a mentor to help you personally and professionally?
Finding a mentor with shared experience, common values, or a similar growth trajectory can help save you (and your company!) a lot of time, money, headaches, and growing pains.
When you discover the right fit, you'll learn faster, lead smarter, and climb higher than you would on your own. You never know—that stellar dinner party might be closer than you think!
Looking for more leadership insights and inspiration?
Subscribe to the Wired Weekly newsletter together with 7,000+ other executive leaders & founders.
Join 7,000+ other executive leaders & founders subscribing to the Weekly Wired newsletter. Every Tuesday I break down the mindset strategies you need to rethink success and rewire your leadership.
More from the Weekly Wired