Finding the Courage to Change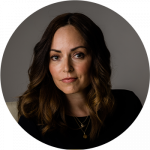 Fernanda Lind, March 03, 2023
"I know what this job takes, and I know that I no longer have enough in the tank to do it justice."— Jacinda Arden, Prime Minister of New Zealand
• Shock by the news. 
• Empathy for what she was feeling. 
• Admiration for her honesty and trusting her intuition to have the courage to walk away.
• Sad that women in leadership are still plagued with the push-pull of work-life balance.
You work so hard to succeed in your career; it feels like a cruel joke not to have the energy and desire to enjoy it. 
We tend to easily throw around the term "burnout," forgetting that it is a serious issue. It can affect your health, relationships, and productivity. Here are some numbers from a recent Forbes article to help put things into perspective:
• 70% of people experienced burnout in the last year. 
• 67% of women and 59% of men report burnout. 
• 40% of workers believe burnout is an inevitable part of success. 
And during times of experiencing burnout:
• 36% reported having lower morale 
• 30% felt less engaged 
• 27% admitted to making more mistakes
• 25% said they miscommunicated. 
NO SURPRISE: BURNOUT AFFECTS WOMEN DIFFERENTLY 
If you feel the pressure to be perfect or are in a constant battle of self-criticism, fatigue is likely inevitable. And even though our reactions to stress may differ, the motivation behind them is the same. This is because our primitive brain is designed to keep us safe from perceived threats through the fight, flight, or freeze mechanism, but luckily our mind can help us overcome that—if we let it.
Many women I have met through Rewired have reached this critical point—they seek us out because they know there has to be a better way forward.
• Spend too much time "doing" instead of "accomplishing"
• Want to do more—but also way less
• Have exhausted all of your options, but nothing seems to work
• Want more joy and freedom in your life but don't know how to achieve it
It's time to shift your way of thinking.
START BY SUPPORTING YOURSELF.
It can be challenging to let your guard down, be vulnerable, and admit that something needs to change because you can no longer go on "living" the way you have been. To recover from burnout—inner development is essential.
By learning your self-limiting beliefs, you can begin to create boundaries, find the courage to say no, and know when it is vital for you to be involved and when it is better to trust in your team.
This is the ultimate form of self-care and is critical to preserving your mental health—it can also help you prioritize quality over quantity in life. 
THE BOTTOM LINE: Burnout is a serious issue, and as recent resignations have shown, it's time we start addressing it head-on. This is not to say that we all need to quit our jobs; quite the opposite. But having the courage to figure out what you don't want can be just as important as knowing what you do—especially when you understand you have the power to change.
The topic of burnout is well-covered territory online—and it's at the core of what we do here at Rewired Global. If you struggle with it and want a proven path to overcome it and start enjoying your high-powered career, consider applying to the Rewired Woman cohort. And for more leadership insights and inspiration geared specifically for executive women, be sure to subscribe to the Wired Weekly newsletter.
Looking for more leadership insights and inspiration?
Subscribe to the Wired Weekly newsletter together with 7,000+ other executive leaders & founders.
Join 7,000+ other executive leaders & founders subscribing to the Weekly Wired newsletter. Every week we break down the mindset strategies you need to rethink success and rewire your leadership.